Welcome to Hope for Harare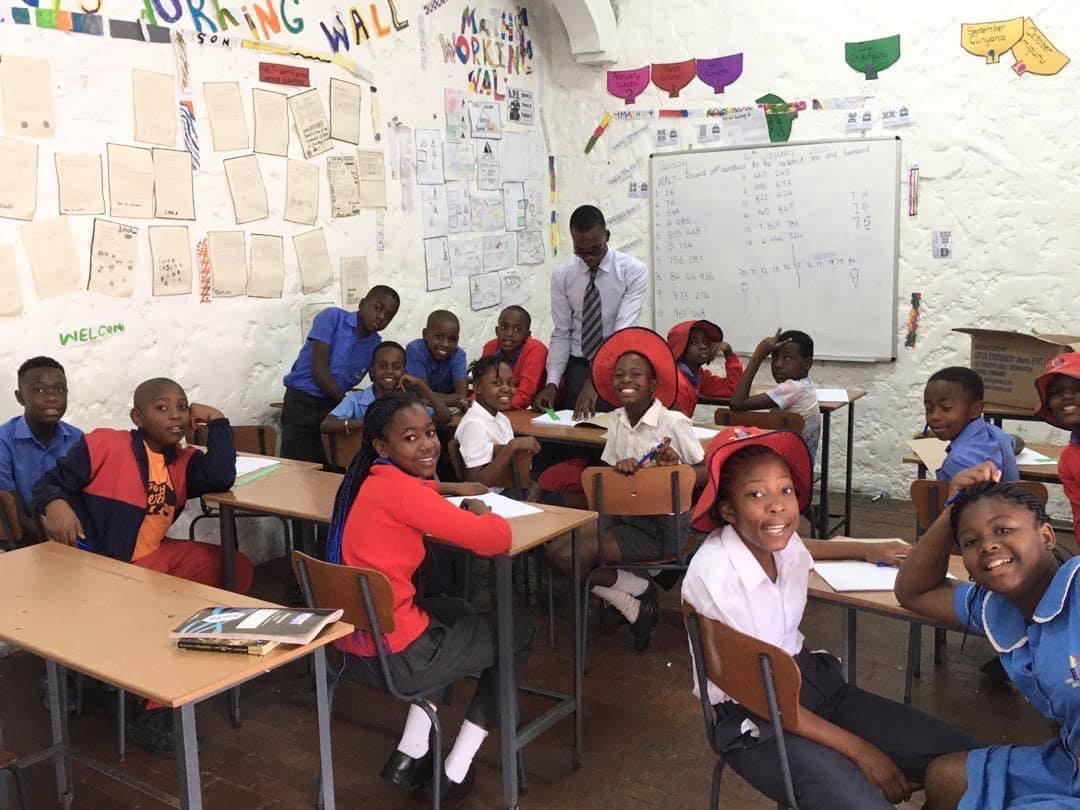 Hope for Harare is a charitable enterprise, set up by Greg and Sophie Sangwine in the summer of 2012, and with the first milestone being the opening of One Way Pre-School, in Mabelreign, Harare in January 2013, followed by an extension to add Primary classes in 2015, so the school became One Way School
Since then, a class (grade) has been added each year, and the school now has over 260 children and 22 staff. Thank you for visiting our website.
What a difference one month makes – thank you so much for your kindness and compassion.
Why One Way School?
Zimbabwe has been through some tough times over the years, but the people of the nation remain optimistic and positive. An aim of Hope for Harare is to start with the very youngest in the country. By providing an education for children (some of whom are orphans and would therefore never go to school without your support), we hope to do our small part in helping those children to help their country towards a brighter future.
About the School
At One Way School we strive to provide an excellent education, valuing each child as an individual.
The school was established run by Greg and Sophie Sangwine who moved to Zimbabwe in August 2012 – initially for two years, which turned into seven. In August 2019, they moved back to the UK, and continue to support and lead the school from a distance, as well as visiting Harare as often as they possibly can
Both Sophie and Greg trained as teachers in London, England and share many years' experience of teaching experience between them.
One Way Pre-School officially opened on Monday 7th January 2013, and the Primary School opened 13 Jan 2015.
We are a church school for children aged 3 years upwards.
The school serves the whole community, and welcomes children of any faith or no faith.
We also provide a free education for a number of orphans or disadvantaged children, who would not otherwise be able to attend school.

Curriculum
At One Way School, we combine the English Early Years Curriculum with the Ministry of Education for Zimbabwe requirements. We are a church run school therefore our education is Christian based, but children do not need to attend the church in order to attend the school (around 2/3 of the children are not from the church), and we welcome children of all faiths, and no faith.

The curriculum is based on 6 areas of learning and is a child initiated play based curriculum. This means we undertake whole class, group and individual activities throughout the day, through many of which the child facilitates their own learning.
The 6 areas are as follows:
Personal, Social and Emotional Development
This area is all about developing a positive sense of self and respect for others, social skills including dressing, undressing and washing, as well as having an enthusiasm for learning.
Communication, Language and Literacy
Children develop confidence and competence in communicating, speaking and listening, listening to stories and beginning to read and write.
Problem Solving, Reasoning and Numeracy
Developing a growing understanding of problem solving and numbers, through stories, songs, games and play. Children should become comfortable with numbers and use language such as 'heavier than' or 'bigger'.
Knowledge and Understanding of the World
Learning to make sense of the world, finding out about the natural environment, using tools and different materials to make things and exploring ICT.
Creative Development
Developing imagination and creativity in art, music, movement, dance, imaginative and role-play activities.
Physical Development
Children will be helped to develop skills of coordination, control, manipulation and movement and to understand the importance of a healthy diet and lifestyle.