Christmas Appeal – Target 2000 pounds
Give.net donation gift access – Give.net Christmas Appeal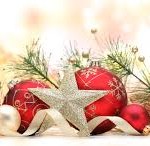 The completion of the current classroom will increase the schools capacity to 150 children. Times are difficult in Zimbabwe. Current statistics state that 85% of Zimbabweans are without work, there's no benefit system, little water, little electricity and all educations costs money.
But, in the face of these challenges, what Zimbabweans value higher than anything is education.
That's why in spite of these challenges the PTA of the school has raised $5000 this year to build their school. Can YOU help these people with that final push and realise their' and our dreams?
Donating 20 pounds would help us buy 50 bricks
Donating 10 pounds pays for a builder for the day
Donating 25 pounds buys window frames
Donating 50 pounds buys all the lights for the new classroom
For Christmas this year why not offer education rather than Christmas cards? Offer the gift of education this year and your donation will be used to educate a generation of children. The building you help to build will educate 30 children a year for more than 50 years. That's YOU educating 1500+ Zimbabwean children and giving them the hope of a brighter future.
If you can afford; I ask you to donate as much, or as little as you can this Christmas and buy these kids a gift that we could take for granted when we were their age – education.
Please donate whatever you can.  Your support is so very much appreciated.